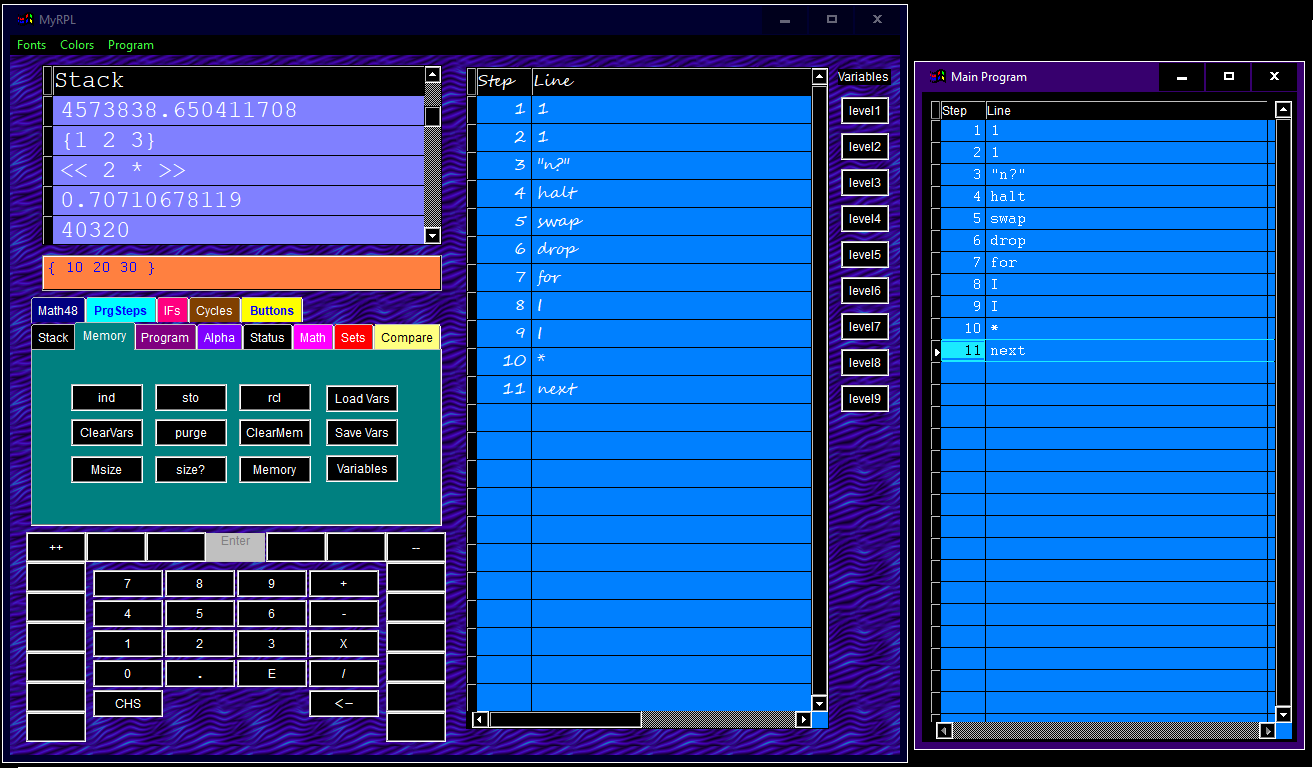 MyRPL 1.22

Try to run MyRPL with the calculator minimized ! . To do this: load first the calculator, from
the menu: open the windows: Numeric, Basic operations, display2 and stack. Panel[1] has
some assignments so open it too.
When you end to load these windows, minimize the calculator !

Use the window DISPLAY2 to enter data into the stack.

If you use the Window NUMERIC the data appears on the window DISPLAY2

Do you want to use external forms?. Load the forms before minimize the calculator.

Do you want that the window DISPLAY2 maintain (keep) data after Enter is used? On the calculator
go to status and check out "copy first level to display". Later minimize the calculator !



MyRPL minimized . Only some windows shown. View a Screenshot



Download MyRPL 1.22.(2019/07/17). Please read arrows.txt in directory documents



Version 1.21b allows to choose background pictures.
Fixed and issue with Trigonometry windows forms.

MyRPL Release notes versions 1.19 to 1.21 | Notes: 1.17 to 1.18 | Versions: 1.15 and 1.16



Running on win64: For windows 10 use the runtime version 9.0 and execute using a
launcher. ( There are two launchers available ). Read install
instructions available in the distribution.

Comments and questions welcome

Alvaro Gerardo Suárez